Family
4 Helpful Tips for Sharing Parenting Time During the Summer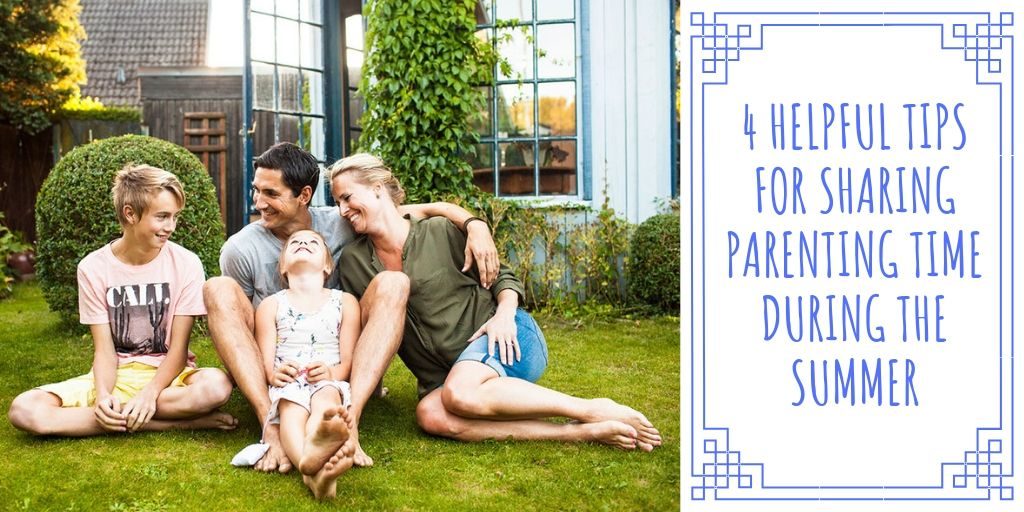 Summer is a great time for families to reconnect nationwide. But it can be an especially difficult season after divorce. Divorce trends through America tend to peak in March and August. So whether you've already called it quits or are just about to, you've likely considered the implications of the divorce on your kids. There are several ways to continue the family unit and ensure both parents fit into the kids' lives. Shared parenting usually involves whatever layout the court chooses on behalf of the children when the parents can't decide among themselves. While sharing your precious cargo with someone you've lost interest or respect it can be a challenge, the good news is that it's not as difficult as you may think. You just need to follow a few helpful tips for shared parenting time during the summer.
Talk to Your Kids Ahead of Time
Putting the needs of your kids first is a no brainer, but many parents forget about the anger and strain kids can feel when forced into situations they're just not ready for. So talk to them and really listen. Of course, they'll still need to be present for visitations and shared parenting time with each parent, but they may have ideas of their own how to spend it. Listen to their ideas and concerns, weigh the pros and cons, and see how some of their ideas can fit into the summer fun.
Work Out a Plan with Your Ex
Ideas are great but intention only goes so far. Make a plan with your ex regarding visitations, trips, and activities. And then stick to it. By working together, you can still give the kids some freedom they want while having family time both parents need. Understand that everything won't always go smooth in a shared parenting agreement and you'll need to be open to some give and take.
Avoid Making Last Minute Demands
Requests and flexibility are to be expected but don't go around making demands, especially when they're last minute. Stick to the plan and schedule whenever possible instead of dropping the ball that your ex can't pick up the kids for their special outing because your Aunt Millie decided to fly into town without warning. And never just take the kids out of town without notice or agreement from the other parent when their time is affected. That decision can land you right back in court for rough custody battle or tug of war all summer long.
Make Plans of Your Own
Separation anxiety is common for kids and parents alike when shared parenting is involved. However, if you focus solely on the kids, it gets even tougher. Shared parenting time can be great for kids but it can also offer parents the extra time for themselves that they need and deserve after an emotional or difficult divorce. So when your kids are with the ex, focus on yourself a little. Go out to the spa or a movie. Make plans to hang out with friends. Invest in a gym membership and actually work out. Summer can be the best season for everyone if you're willing to share. And if you need help or suggestions, give your Michigan divorce attorney a call.
Related Posts
Related Post