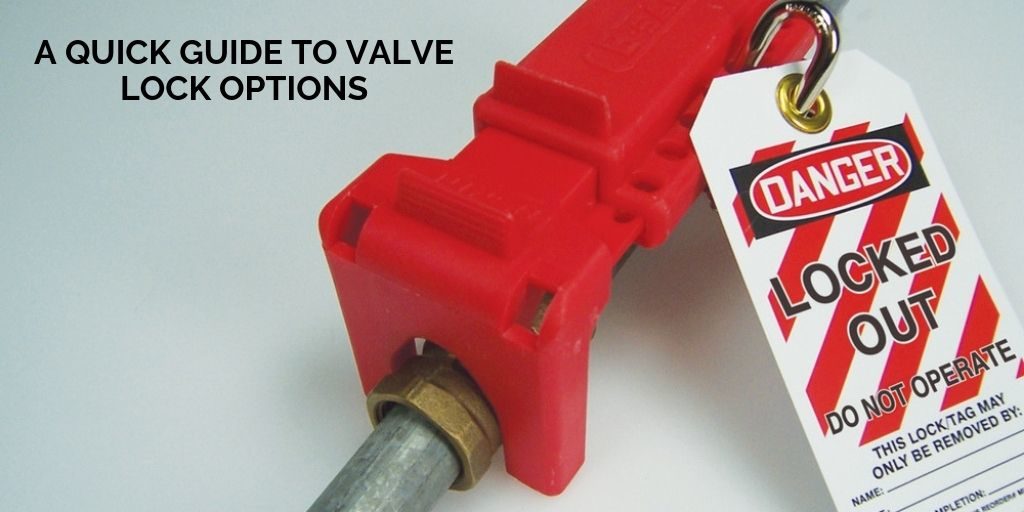 Valve locks are an essential component to any maintenance or repair job, as they help to prevent accidents that could become harmful. The devices allow a worker to close off certain types of energy, such as electricity, fluids, or hydraulic pressure. Valve locks, which are specifically designed for each need, typically have a specific type of rotation that allows for easy installation when needed. There are various types of valve lock devices.
Aluminum Cable Seals
Aluminum cable seals for valve lockouts are available in 300, 500, or 1M lengths. Their 2.5-millimeter diameter is perfect for multi-purpose uses. Aluminum seals include a steel wire and a steel locking mechanism and typically feature sequential numbers and red or green coloring to help workers easily locate the valve locks during a job.
Security Seals
Security seals with isolation tags are another type of valve lockout device. These seals are created using adjustable polypropylene and are best for use with the other components of a professional valve lockout system. They are usually about 5 millimeters wide and 298 millimeters in length. Available in red, green, and yellow, these seals are sold in bulk and further help workers to create a safe and easy-to-see system while performing maintenance and repairs.
Full Lockout Station
A complete lockout station ensures your company always has the lockout valve it needs, when it needs it. A deluxe kit includes a variety of items. You'll receive a variety of hanger clips that hold padlocks in place, moveable dividers, and peg hook hangers to help you keep bulky devices safe. There ae also a range of electrical valve lockouts and butterfly valve lockouts included in most full kits.
Whether you need a few specific types of valve lock options, or you want a full kit to ensure you are always prepared, it is important to buy from a reputable manufacturer. This is the only way to ensure that you have well-made items that will keep your workers and your machinery safe.
Related Posts
Related Post