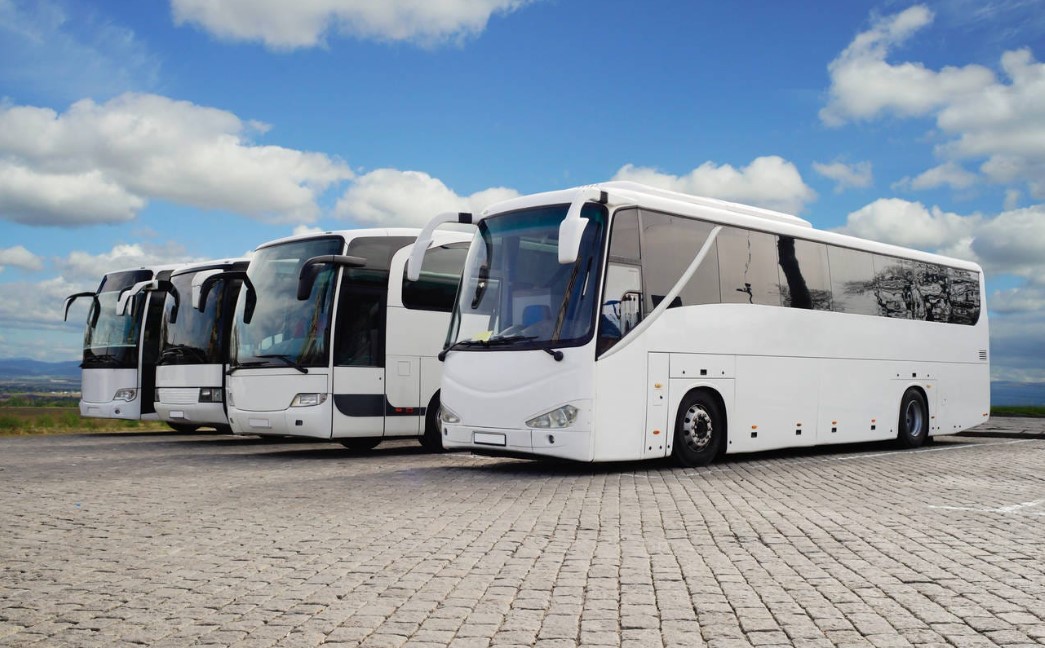 When it comes to organizing group travel, renting a charter bus can be a game-changer. Charter buses offer a comfortable and convenient way to transport a large group of people to various destinations, whether it's for a school trip, corporate event, family reunion, or special occasion. However, if you're new to the process, renting a charter bus might seem like a daunting task. Fear not! In this article, we'll see how to rent a charter bus.
Step 1: Determine Your Needs and Group Size
The first step in renting a charter bus is to assess your needs. Consider the following factors:
– Group Size: Determine the number of passengers who will be traveling on the charter bus. This will help you choose the right bus size to accommodate everyone comfortably.
– Travel Itinerary: Decide on your travel dates, destinations, and any stops you plan to make along the way. Having a clear itinerary will help the charter bus rental company provide an accurate quote.
Step 2: Research and Choose a Charter Bus Rental Company
Research is key to finding a reputable and reliable charter bus rental company. Look for companies with a good track record, positive reviews, and a variety of bus options to choose from. Compare prices, services, and amenities offered by different companies to find the one that best suits your needs.
Step 3: Request Quotes and Compare Offers
Contact the charter bus rental companies you've shortlisted and request quotes based on your group size, travel itinerary, and specific requirements. Make sure to ask about additional costs, such as fuel, tolls, and driver gratuity. Once you have several quotes, compare the offers to find the best value for your budget.
Step 4: Confirm Bus Amenities and Features
Different charter buses come with varying amenities and features. Discuss the amenities you'd like to have on the bus, such as Wi-Fi, power outlets, restrooms, entertainment systems, and air conditioning. Ensure that the chosen bus meets the comfort and entertainment needs of your group.
Step 5: Review the Contract and Terms
Before finalizing the rental, carefully review the contract provided by the charter bus rental company. Pay attention to the terms and conditions, including cancellation policies, payment schedules, and insurance coverage. Make sure you fully understand the responsibilities of both parties.
Step 6: Reserve Your Charter Bus
Once you've chosen a charter bus rental company and reviewed the contract, it's time to make a reservation. Many companies require a deposit to secure the booking, so be prepared to provide the necessary payment information.
Step 7: Communicate Details to Your Group
As the trip organizer, it's your responsibility to communicate all the details to your group members. Provide them with information about departure times, meeting points, any stops planned during the journey, and any guidelines they should follow while on the bus.
Step 8: Finalize Itinerary and Details
In the days leading up to the trip, finalize your travel itinerary and details with the charter bus rental company. Confirm departure and arrival times, pick-up and drop-off locations, and any additional requests you may have.
Step 9: Enjoy the Journey!
On the day of the trip, arrive at the designated meeting point early to ensure a smooth departure. Once on board, relax, enjoy the amenities, and make the most of the journey with your group. Trust the experienced driver to navigate the route and provide a safe and comfortable ride.
Renting a charter bus for group travel doesn't have to be complicated. By following these steps and working with a reputable charter bus rental company, you can ensure a hassle-free and enjoyable experience for everyone involved. From planning the itinerary to communicating with your group, each step contributes to creating memorable moments and a successful journey.
Related Posts
Related Post